We are honored to have been chosen to be featured in the newest issue of the Embraer Advantage Magazine!
Learn more about our philosophy and values, what makes us unique and why we love the Phenom 300 and 300E for our charter operations. Click here to check out our story!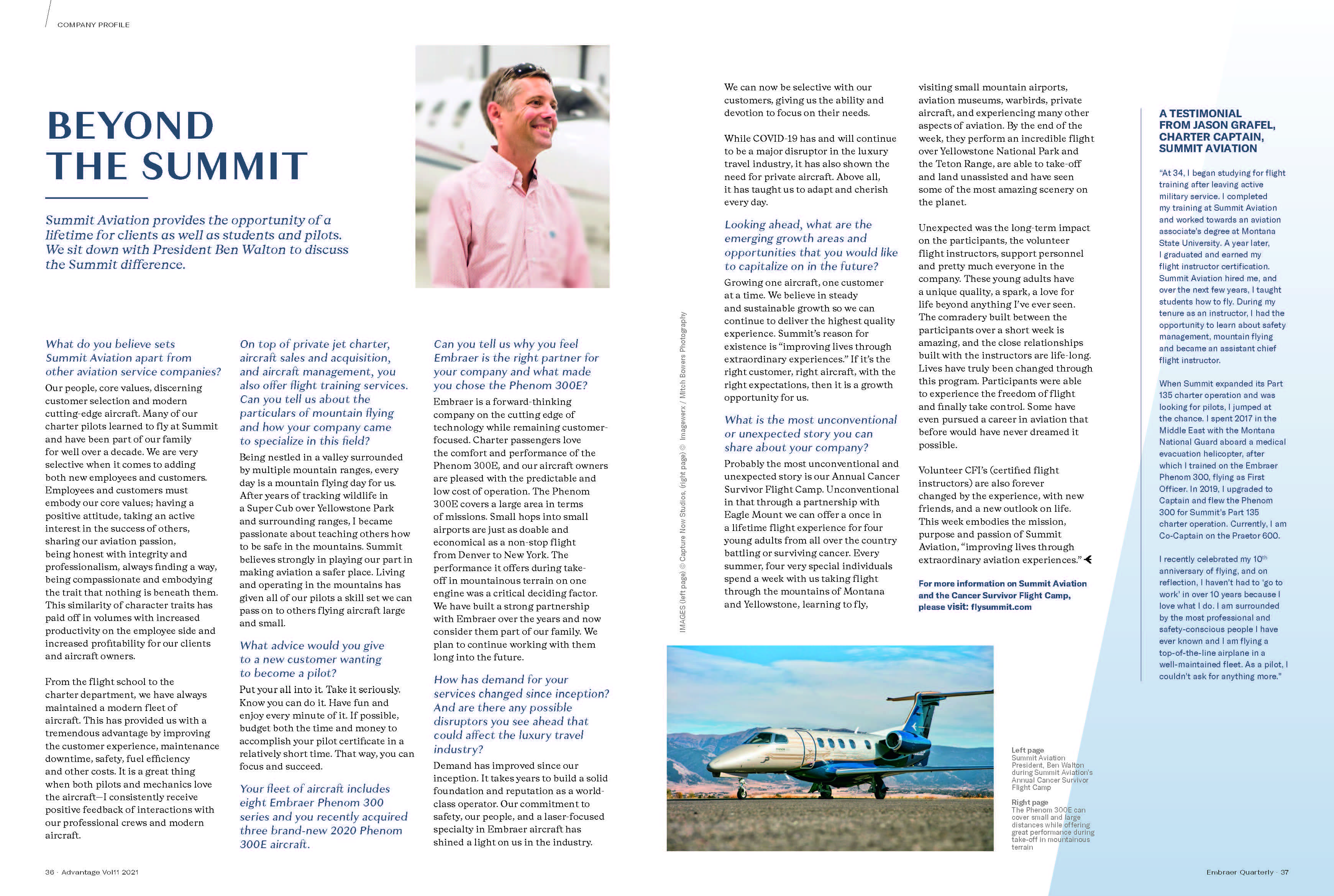 Click here to view the full issue.