Flight Camp
Our Annual Cancer Survivor Flight Camp will return for it's 9th year July 17-21, 2023!!!
Every summer, Summit opens its doors and cockpits to 4 young cancer survivors from across the country chosen by Eagle Mount through their Big Sky Kids program for our Annual Cancer Survivor Flight Camp. Each of these incredible individuals is a young adult cancer survivor who gets to live their dream of taking flight and experience the life of a pilot for a week.
Started in 2014, this event is completely donor-funded and is always the best part of our year!
About Flight Camp
Cancer patients who are in remission often hear the phrase, "The sky is the limit" in the wake of their hard-earned good health, but Flight Camp makes that saying a reality!
Each morning starts with participants and their certified flight instructors conducting a pre-flight inspection on Summit's aircraft before the group gathers for a short briefing on the day's flight path and taking to the skies over Montana's beautiful landscapes! All flight lessons take place above some of the best views Montana has to offer, including routes to Spanish Peaks, Big Sky and Bear Trap Canyon, as well as over the Bridger Mountains and Paradise Valley. On each flight, campers learn basic aircraft control and how to perform basic maneuvers; by the end of the week many are performing their own take-offs and landings!
Campers return from their morning flights to delicious themed lunches donated by various local businesses. Afternoons consist of tours of Bozeman International Airport facilities (including emergency response operations, the air traffic control tower, and private jets) and a ground lesson where instructors go over flight controls and aerodynamics, helpful tips for landing smoothly, and how to plan a cross-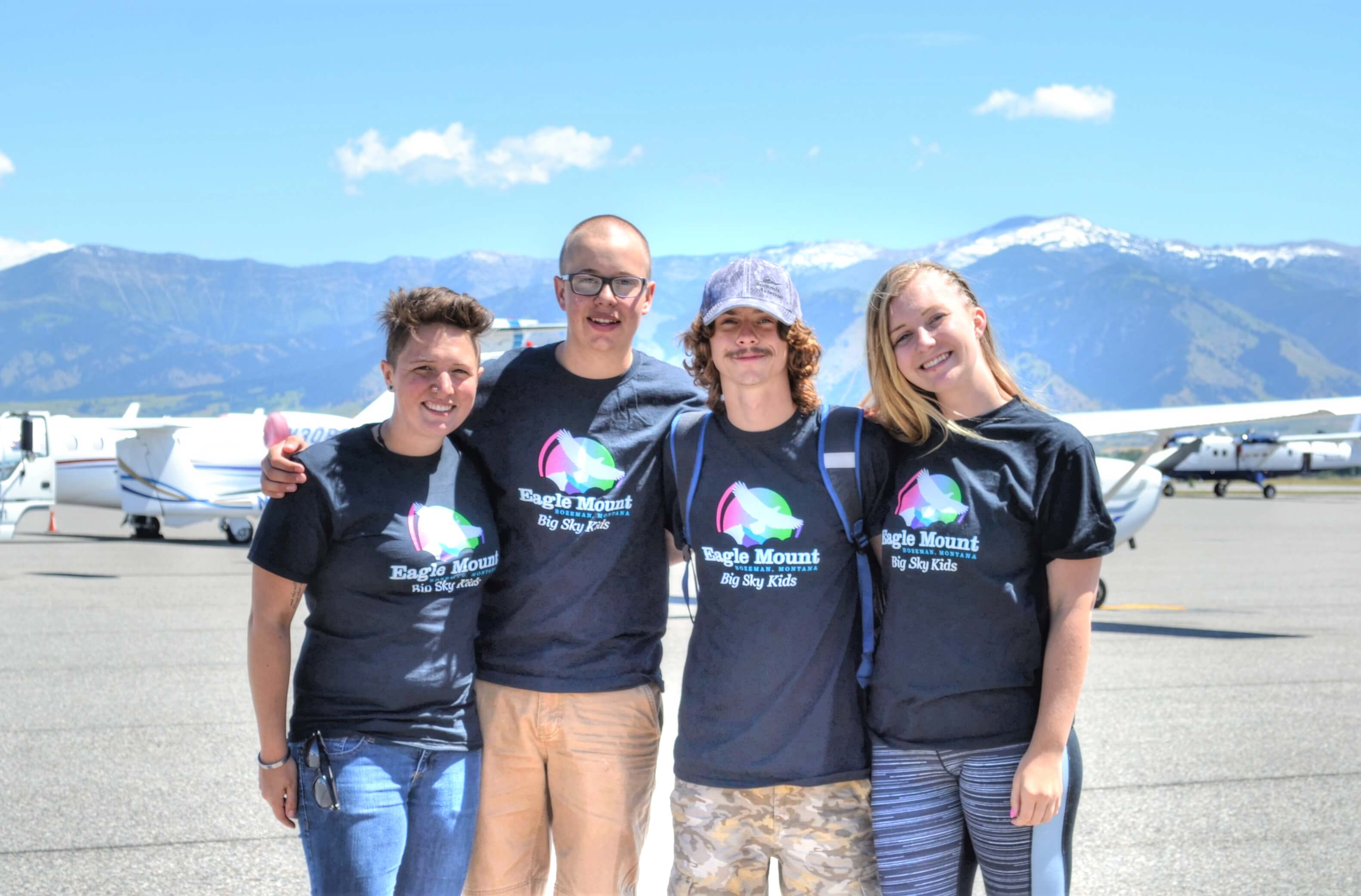 country flight, which also becomes a reality for the camp participants.
The week culminates in a graduation flight to Driggs, ID, during which campers get a bird's eye view of the majestic Yellowstone National Park and Grand Tetons. While in Driggs, the group stops for lunch at the Warbirds Cafe and tours Teton Aviation Center's Warbird Collection before making their final flight back to Bozeman.
The transformation these individuals go through during the week is amazing to witness. For some, it's a chance at an incredible experience after stolen opportunities; for others, it's about removing limitations and revealing new skills and abilities. No matter the journey they take, the destination is one of new-found freedom, confidence and ability.
Donate Today!
Click below to donate through our GoFundMe page:
Donate
What can we do for you?
Feel free to contact us with any questions you have.
We're happy to help!