Aircraft Management
We understand the needs of each aircraft owner are varied and unique, which is why we are happy to offer our professional aircraft management services a-la-carte!
Every aspect of your aircraft management experience is customizable so that you can fully relax and focus on what is important to you.
Summit Aviation has built a solid reputation as the Northwest's largest aircraft management and private charter service provider by exceeding owners' expectations, providing complete financial transparency, and our commitment to excellence.
Summit has more than 100 employees in our aviation family with the knowledge, experience and know-how to manage your aircraft while giving you peace of mind.
Benefits & Rewards
Savings
Summit's fleet purchasing power and provider discounts save you money on your aircraft's regular expenses.
Jet Fuel, FBO Fees, Pilot Travel, Pilot Training, Aircraft Insurance, Aircraft Maintenance, Technical, Navigation and Communication Subscriptions, and more!
Regulatory Compliance
Summit Aviation is your concierge to the confusing world of Federal Aviation Regulations.
From Reduced Vertical Separation Minimums (RVSM) and Letters of Authorization (LOA) to Overflight Permits and Minimum Equipment Lists (MEL), as your aircraft management company we handle everything to keep your aircraft in the air. We know the jargon and we speak the lingo.
Financial Simplification
Summit Aviation provides one simple statement covering personnel-related expenses, aircraft activity and operating revenues and expenses.
This aircraft management statement consolidates all costs associated with day-to-day operations, replacing the process of reviewing and paying individual charges from various service providers with one single payment.
Every expense, invoice and proposal related to your aircraft is meticulously reviewed to protect you from unsubstantiated charges. We also handle all personnel requirements, including payroll, employment taxes, and health benefits.
Logistics and Scheduling
At Summit, we review every detail of your managed aircraft's operation to ensure it is performing at maximum efficiency.
As your trusted aircraft management provider, we cover crew and aircraft scheduling, crew and passenger travel, catering and other special requests, flight following, and any unplanned situations that may arise. When you don't have to think about the "how" of your trip, there's more freedom to enjoy the journey!
Maintenance
Your aircraft is continuously monitored by our maintenance team, providing the necessary support to keep your aircraft flying.
We utilize only the highest quality maintenance facilities for your aircraft's care. Our fleet discounts with major service providers offer you cost-savings on parts and labor for day-to-day maintenance, as well as major maintenance events.
With constant supervision, we coordinate regular maintenance around your schedule to minimize or eliminate any impact to your travel. We manage your aircraft, so your aircraft doesn't manage you!
Revenue Option:
Charter Operations
Want to offset some of your ownership costs?
You have the option to create revenue utilizing Summit's Part 135 Air Carrier Certificate.
Our charter customer network extends worldwide, giving us the ability to reduce inefficiencies associated with your travel schedule and generate revenue even when the aircraft is not located at home base.
Enjoy the freedom of aircraft management!
Contact us
Commitment
to Safety
Our safety standards far exceed the certification requirements of the FAA.
Summit Aviation is part of an elite group of aviation companies in the United States that have met the rigorous standards required to become an ARGUS Platinum Certified and Wyvern approved operator. In the international arena we have been certified through the International Standard for Business Aircraft Operations (IS-BAO), Stage 2.
Summit is also a proud member of Air Charter Safety Foundation. These ratings require regular audits by independent third parties and are among the highest safety ratings from the most respected safety companies in the industry.
Our impeccable safety record isn't just something we're proud of; it's also a priceless peace of mind that every customer takes with them on each flight.
Our Aircraft Management Team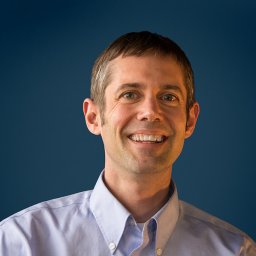 Ben Walton, President
Having started the company in 2001, Ben understands the individual needs of our aircraft owners, and will be part of the process from beginning to end. A firm believer in open communication, he's directly reachable at all times.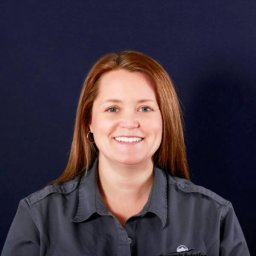 Janine Schwahn, Executive Vice President
Janine works closely with the FAA and other regulatory entities to obtain approvals and authorizations. Coordinating trip schedules with routine maintenance and required updates, she's there to keep things running smoothly, ensuring minimal disruption between your needs and the aircraft's.
Julian Tonsmeire, Vice President Sales
With over two decades in the aviation industry, Julian has had experience in all its varying aspects including flight operations, aircraft management, safety management systems, maintenance oversight, aircraft scheduling, regulatory compliance, and more. When it comes to aircraft management and acquisitions, Julian knows the business inside and out and will guarantee customer satisfaction through his unmatched customer service and knowledge.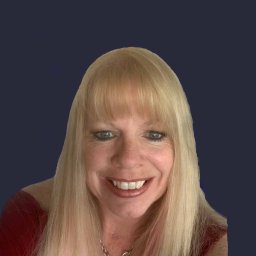 Linda MacAskill, Charter Sales & Flight Logistics Manager
Linda has over 25 years of Corporate Aviation Experience working in Customer Service and Operations and working with high net worth individuals. She has a Can Do Attitude and a love for people and airplanes.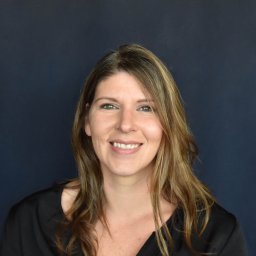 Kristie Hurst, Charter Sales & Operations
No matter what the needs of your trip are, Kristie will arrange every detail to make sure everything is in place to make your trip a success.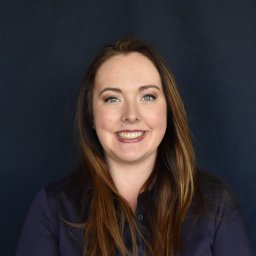 Elizabeth Baldwin, Charter Sales & Operations
From trip scheduling to crew travel, Elizabeth makes sure all the pieces are in place for your trip so you can focus on what is most important.
What can we do for you?
Feel free to contact us with any questions you have.
We're happy to help!